Johan von Friedrichs (13th of august, 1962), Stockholm, Sweden.
Graphic designer, club- and concert promotor,
contemporary artist (sculptures/photography/intallations/).
Managing director of Slow Fox produktion AB and
Bar Brasil Estocolmo. Working professional as a graphic designer
since 1981. Opened the popular and awarded photographic gallery
Gallery Gauss with three friends 1982. Photography has always
been a main subject for Johan von Friedrichs. Has been working
with layout for magazines as ETC Magazine, Fotograficentrum (Bildtidningen),
editors and museums as Nordiska Museet, Kulturhuset Stockholm,
Stockholms Stadsmuseum among other clients.
Member of Fotografiska Museets Vänner for several years.

Made several art-exhibitions with scupltures, fotos and objects
in Stockholm, Rio de Janeiro and Riga between 1987-1996.

As a concert promotor Johan von Friedrichs has arranged
concerts with artists as Gilberto Gil, George Clinton Parliament
Funkadelic, Hermeto Pascoal, João Bosco, Oscar de Leon, Elza Soares,
Africando, Bebel Gilberto, Milton Nascimento, Dalila, Paula Morelenbaum,
Mr Catra, Simone Moreno, Calle Real, Olodum, Trio Mocotó,
Nelson Sargento, Ivan Lins, DJ Sany Pitbull, DJ Edgar,
Los Van Van, Quarteto Jobim & Morelenbaum among others.

Bar Brasil Estocolmo promotes the biggest indoor carnival
in Scandinavia, for around 1 500 persons, yearly.

Johan von Friedrichs also takes part in other popular
party- and clubprojects in Stockholm as
Club Cuba Nocturna, Club Bar XL
and VIVA Stockholm (Stockholms Kulturfestival).
EXTRA-MATERIAL: CLICK HERE

Related links:
www.barbrasil.se
www.barxl.com
www.vivastockholm.se

At My Space:
www.myspace.com/johanvonfriedrichs
www.myspace.com/barbrasilestocolmo
www.myspace.com/barbrasilxl
www.myspace.com/cubanocturna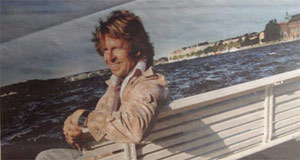 Back to main page - Click here